McLean estate sale Aug. 2-3 packed with Asian décor, antiques, jewelry, vintage clothing and more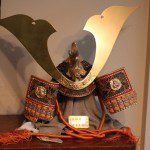 Our Aug. 2-3 estate sale in McLean, Virginia from 9 a.m. to 4 p.m. in shaping up to be another big one. [Address is 1513 Oakview Drive, McLean VA 22101.] Take a trip through many parts of Asia by perusing furniture and décor from across the continent. Scoop up heaping mounds of gold, silver and costume jewelry. Check out some good old fashioned American antiques. Get wild in the "nature room" full of wildlife and plant figurines and collectibles.
You'll also find a stunning volume of kitchenware, china, flatware including sterling silver and bronze, a smattering of vintage toys, tools, a large collection of vintage books, pottery, antique bottles, area rugs, baskets, art, vintage refrigerators, and more items than we can list here.
Check back here for more details as the week progresses. No early birds. Numbers handed out to early arrivers.
View more than 400 photos and counting on our McLean estate sale Facebook photo album.
Highlights include:
Asian antiques: Chinese lacquer sewing desk, ebonized with abalone (1840s-1870s); Ladies headside chest, China, late Qing period (1900 to early 20th century); Chinese bookcase cabinet (late 19th to early 20th century); Betel Nut box — brass with silver inlay — from the Phillipines;
Asian décor: Chinese snuff bottle (1870s – 1900); Cloisonne vases, napkin holders, jars, candle sticks; Chinese cinnabar-style enamel decorate porcelain vase and snuff bottle; Small Chinese rayon tapestry "Two Horses and a Groom by Han Kan"; hand-carved chair; soapstone carving from Korea; brass butterfly candleholder used by a madam in Korea to let people know she was open for business; small brass cooking pot from Korea; black lacquer plates; Korean brass hotpot with decorative lid; Chinese brass symbols for variety of wishes including peace, longevity and others; so much more.
American antiques: Victorian chests, dressers, dropleaf table with marble top; Louis Myers pencil sharpener, (1912); Skandia Furniture Co. secretary; framed mirrors; Kenney Brothers student chair with W.C. Eclipse school desk; rocking chairs; end tables; cane seat chairs; spindle back chairs;
Art: Etching by James S. King (active in late 1800s and early 1900s); Henri Le Riche signed etching; Dong Kingman San Francisco prints; Emergency Fleet Corporation meeting photo (1918); oil on canvas paintings; watercolors; pencil drawings; pen and ink drawings.
Books, Magazines and Newspapers: Many bookshelves packed with antique, vintage and modern books on wide range of subjects – clearly the home of serious readers; Small collection of old newspapers covering events including John F. Kennedy assassination, election of President Herbert Hoover, shooting of Pope John Paul and shooting of President Reagan; Large magazine collection from 1940s through 2000s including but not limited to Air World (1946),  Look (1970s), Life (1960s and 70s), Photography (1951), Radio Stars (1937), Sports Digest (1946), Air Force (1945) and Wings (1943)
Bottles: Blanchard and Co. Whiskey, Curtice Brothers, Dr. Hookers Cough & Croup Syrup, Fellows Syrup of Hypophosphites, Larkin Soap Co., Philips Milk of Magnesia (1906), Sloans Linament,
China: Adams (Member of Wedgwood Group), Crownford; Royal Tara (Ireland); Myott (Staffordshire, England); Regency; M.Z. (Austria); Rosenthale; Dansk; W & J Sloane; plates hand painted in Portugal by Azuller; Hammersley; Lenox; Noritake; Nippon;
Clothing: Start your own boutique women's clothing shop or find the perfect retro item to make the perfect addition to your wardrobe. Hats, dresses, jackets, shirts, suits, skirts, pants, blouses, shoes, scarves and much more for all seasons.
Glass: EO Brody Company candy dish; antique cruets; ruby Bohemian or Bohemian-style bowl featuring winter scene; all kinds of lead crystal including American Brilliant Cut;
Flatware: Sterling silver, bronze, silver plate and more. Sterling flatware set (70 pcs) by Towle in Mary Chilton pattern (Pat. 1912); Saiam flatware.
Furniture: Brass bed (double); dining table with extension leaves and six chairs; Stakmore folding chairs; love seats; full bedroom set with double bed; bar stools; what appears to be a black leather couch (needs a bit of cleaning); end tables
Home Décor: Antique wall hanging; decorative lamps; antique oval Shaker box;
Jewelry: Fine jewelry, including a platinum diamond ring, numerous vintage and modern gold and sterling silver pieces and precious stones; a mountain of costume jewelry from necklaces, pendants, brooches/pins, bracelets, earrings, rings, and so much more. "Ant rings" are a must-see.
Kitchen: Microwave oven; KitchenAid mixer; Imperia pasta maker; Krups Panini grill; tons of cookware (enough to fill up the kitchen, giant shelves in the basement and some closets); flowered coffee mugs; meat grinder; jars; bamboo serving trays; cookbooks; dishes; ball jar;
Misc.: Washer and dryer; old refrigerators
Nature Room: We've rounded up just about every item in the house with a plant or animal and put it all in one room. You'll feel like you're walking into a nature preserve. Orange glass butterflies. Bronze miniature animals. All kinds of elephants. Flocks of birds. Flowers galore. Frogs. A three foot tall giraffe. Dogs. Cats.
Pottery: Italian pottery including Dip A Mano and Ceramiche; Buffalo Pottery Semi Vitreous Pitcher;
Rugs: A number of area rungs, including Afghan Turkoman rug and Konya Mountain Turkish rug
Sterling Silver: Sterling nut dish bowls by Gorham; Sterling holloware pitcher by Manchester; collectible sterling spoons by Kirk & Son, Gorham, etc.; Tiffany sterling bowl; several weighted sterling candle holders.
Tools: Black and Decker saw; hand tools; gardening tools
Toys: A nice little group of vintage toys including Tonka trucks, building blocks, fire trucks and cars, pull toy, puzzles, games, dolls and more.
Know someone who needs a great estate sale company or who has neat antiques and collectibles to sell? Contact us today!