The stresses of figuring out how to liquidate an entire estate, downsize, or clean out a home can be overwhelming. Our Orion's Attic Estate Liquidation and Downsizing Guide here contains everything you need to know about how we can solve your estate liquidation, downsizing and home cleanout needs. We'll help you figure out how to choose the right estate liquidation option. Contact us today to set up a free consultation.
The fastest way to learn the most important things about how to choose the right estate liquidation option?
Spend just two and a half minutes watching our explainer video!
The video shows you the easiest, most stress-free, and environmentally conscious way to tackle your estate liquidation and downsizing project. One call solves it all! The video is all most people need. 
Are you the type who really likes to study all the options in great detail? Scroll below the video to see the rest of this comprehensive estate liquidation and downsizing guide.
The rest of this guide covers a wide range of subjects which we'll add to on a regular basis.  You'll find answers to key questions in the articles below, followed by an encyclopedic look at the question of "How To Choose The Right Estate Liquidation Option." The heavily detailed, step-by-step instruction is aimed at people who really want to think through every possible personal priority to match them with liquidation options from estate sales and buyouts to our most popular service (the estate liquidation and home cleanout service in the video). It even walks you through the math.
Estate liquidation and downsizing basics:
Estate liquidation case studies:
Check out some of our favorite projects to get a sense of the wide range of our work. (Find similar case studies in our Green Choice and Sell Us Your Stuff sections.)
This detailed case study on how to liquidate an estate the right way depicts our process in great detail. While it focuses on a hoarder's house, we apply similar techniques to the cleanest of houses, too.
The key to liquidating the estate of a U.S. government official's estate? Conducting a free yard sale and giving away as much as possible while we loaded the valuable items for auction.
Swarovski, Classic Car Make Columbia Estate Liquidation Pay Off. Our multipronged approach put money in the estate's pocket and emptied the home in one week. This enabled the executor put the home on the market quickly.
How to Choose the Right Estate Liquidation Option — a Step-by-Step Guide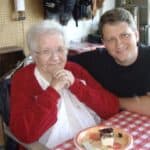 A loved one dies and you're suddenly the executor of an estate. You're forced to confront all kinds of house and personal property issues while you're grieving. Or maybe you're helping a parent downsize, or you're a senior who is downsizing.
"Oh my God, what do I do with all of this stuff?" is the frightening question on your mind as you look across a home filled with a lifetime of treasures — a mountain you're going to have to knock down before you can even think about selling a home or moving. (Fear of dealing with — and letting go of — a home full of stuff is a major reason many people procrastinate moving.)
We get calls from people like you every day with that question. Eventually, you tell us that you feel even more overwhelmed because of the confusing and often conflicting information you've gleaned from elsewhere. Friends, google, and television. Terms and strategies get jumbled in your mind. Should you hire an estate sale company, junk removal company, professional organizer, auction house, charity, or an appraiser? All of the above?
Let us help you determine how to choose the right estate liquidation option based on your top priorities.
We're going to give you a nutshell (short version) of this first — then a deep dive into all the details. The short version may well be enough to help you decide. The long version can help you work through your emotions and the math of how to choose the right estate liquidation option for you. Contact us today so that we can remove your stress tomorrow!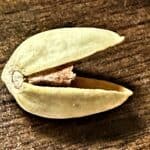 IN A NUTSHELL: DON'T LET A DIME HOLD UP A DOLLAR! RECOGNIZE THAT THE BIG MONEY IS IN THE VALUE OF YOUR HOUSE, NOT IN THE CONTENTS!
The right estate liquidation option for you is likely to hire Orion's Attic to provide our "one call solves it all" estate liquidation and cleanout solution:
You pay us a labor fee and we quickly sell all of your good stuff, do our best to give second lives to as much else as possible, and haul away the rest. We clear most homes in one to three days of work, leaving your house broom-clean.
Your stress is gone in a flash — and you're ready to cash in by selling the house!
The great stuff inside many homes generates more in sales revenue than the labor fee you pay us — meaning that we are in effect paying you to let us clean out your house for you!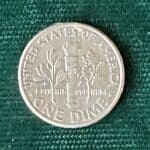 The difference is negligible even when the labor charge exceeds the value of the contents sold. Don't pay a mortgage for two, three or six more months fooling around running yard sales and estate sales to make chump change. Don't spend the time making a hundred trips to a charity and the dump.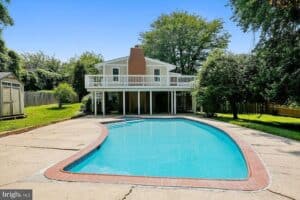 Think long-term about your estate liquidation project
All of those actions will cost you more in the long run than just hiring us to empty your house. If your house is paid for, you're still losing and delaying money by not getting it on the market as fast as possible.
When you run the numbers even in a "worst case" scenario, our estate liquidation and cleanout service isn't likely to cost you more than half to 1 percent or less of the value of your home (or a month or two — or less — of mortgage payments). Don't let a dime hold up a dollar!
Clients like you love this service. Some of them even write us testimonials!
THE DEEP DIVE: HOW TO WORK YOUR WAY THROUGH YOUR EMOTIONS AND THE MATH OF HOW TO CHOOSE THE RIGHT ESTATE LIQUIDATION OPTION
Prerequisite Step 1: Breathe!
"The first thing you need to do is take a deep breath," we advise exasperated callers. "You've come to the right place. We'll help you figure this out. Tell us a little bit about your situation, then we'll ask you a bunch of questions so that we can figure out the best strategies to solve your challenges."
The most important thing to understand up front is that there is no universal solution that applies to everyone: You first need to identify what priorities matter most to you. The answer to how to choose the right estate liquidation option for you is likely to be different from the answer for your neighbor.
Prerequisite Step 2: Consult an attorney about an appraisal if needed.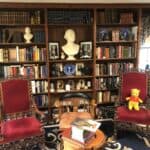 Let's knock out a quick legal disclaimer before digging into the criteria you'll want to use to make your estate liquidation decisions: Talk to your attorney before you make any effort to sell, donate, and clear items from a home unless it's your own house and it's your stuff. Anytime someone passes away, you should definitely consult with an attorney about whether you need to get the contents of a home appraised. (Be sure to read our overview of what you most need to know about appraisals and appraisers.)
Contact us today if you need full estate appraisal services.  We're happy to provide them.
Once you have the green light to tackle the estate and its contents, it's time to develop the criteria you'll use to make all the decisions you have to make.
Step 3: Recognize that the real value of your estate/home is the value of the home, not the contents.
A lot of people get so worked up about the perceived value of their treasures that they fear doing anything with them. They're worried that they might accidentally sell something for cheap that's worth real money. The occasionally wild story in the media like the sale of a 2007 iPhone for more than $63,000 doesn't help. Nor do the statistically rare jackpots you see on Antiques Roadshow and American Pickers.
Our expertise has you covered.
It is incredibly unlikely that you have those things sitting around without knowing it. But don't worry even if you do. We'll find it. We're experts who want to make you happy by generating the most possible sales dollars!
If you've got a $1 million painting, we'll make sure we place it in the sales venue where it will perform its best. If your son refuses to come home and get his closet full of hideous Insane Clown Posse jerseys, we'll sell it for you for surprising amounts of money.
Step 4: Accept that your house may be in a "junk deficit"
What a lot of people in the estate liquidation industry don't want to tell you is that most homes are in what we call "a junk deficit." This means that it costs more for a company or an individual to pack and move all the items from a home than they're worth. (Don't be offended by the word "junk". In our industry, junk is a positive, catch-all word to refer to everything that's in a home.)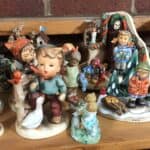 Most homes are in junk deficits due to a combination of market facts including:
We provide a menu of estate liquidation options for you.
There's a glut of most things on the market. I can probably count on two hands the kinds of antiques and collectibles that people are clamoring for today. (See more about that in the "buyout" section below.)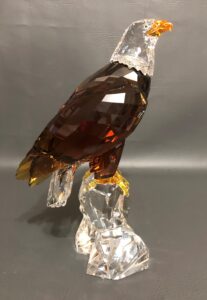 If you talk to many estate sale companies, auction houses, and other companies that sell items for other people, they will often tell you what you want to hear because they want you to hire them to do the one specific thing they do. They're not likely to go out of their way to tell you that your grandmother's beloved china cabinet is likely worthless. Or that no one wants your family's grandfather clock. Or that your grandmother's Hummel collection is a nightmare to deal with.
Know that part of the answer to the question of how to choose the right estate liquidation option means we'll find the good stuff and sell it for what it's worth — not peanuts.
We're a little different at Orion's Attic in that we provide a very wide range of services, aren't wedded to any one of them, and approach your specific situation from the perspective of what ultimately makes the most sense for you.
I'd venture to state that we're one of the very few if any companies that often tell people directly, "We don't think we're the right fit for your situation because it's not one that really requires our expertise and value, so let us give you the name of a few of our competitors for that kind of a project.".
Step 5: Consider what criteria are most important to you in dealing with your estate liquidation and home cleanout — and determine your top priority.
Ask yourself which of the following priorities is most important to you as you consider how to choose the right estate liquidation option:
A. I want to generate as much money as possible from the sale of my treasures, and I don't care how long that takes or how much work I have to put into it.
B. I recognize the value of my estate is really the value of the house, and I want to quickly and painlessly liquidate the contents so that I can sell the house.
C. I want to do what's necessary to make sure that everything possible in the home gets a second life and that very little goes to a landfill.
D. I want to sell all my stuff in one shot without using anything like an estate sale.
E. I just want to sell the best stuff and I'll figure out what to do with the rest. I'm just starting to downsize so emptying the whole home isn't a priority.
Step 6: Match your top priority above with the right option below
Priority A — "I Want to Make As Much As Possible": An Estate Sale Might Be Right For You (Pros and Cons)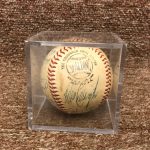 If your most important priority is A, generating as much money possible/incurring the least expenses possible, an estate sale may be your best option — providing that you use a reputable estate sale company.
Whether you opt for an in-person, everyone-goes-to-your-house estate sale or an online estate sale company, here's what you should expect:
Different estate sale companies charge in different ways.
You may pay a set-up fee ranging from $800 to $1,500 AND a commission on items sold, or a higher commission with no fee. Typical estate sale commissions range from 35 to 50 percent. Some companies stipulate that the first X number of dollars goes to them, then you split the remainder in some way.
Some companies leave when the sale is over, and the rest is your problem to deal with: you take care of the trash, donations, etc.
Other companies require you to use their junk removal service to remove the remaining items.
Many companies require a minimum dollar amount to be sold, and some may charge you the difference if they come up short.
Many companies (including ours) will state they won't even take on an estate sale if they're not confident they can sell a certain dollar amount during the sale.
Danger, Will Robinson
You could go through all the time and headache of an estate sale and still end up with a lot of stuff remaining in the home — especially big furniture.
You also face the risks of property damage and theft that come with a thousand people tromping through a home you're getting ready to sell. Sadly, many estate sale shoppers care little about your home and treat it with little regard. Most estate sale companies, meanwhile, employ very few people at their sales — meaning there's no way they can keep everyone in line.
Our estate sales got so popular that we would only take them on if clients were willing to allow us to hire an off-duty police officer to patrol the home, make sure people behaved, and prevent theft.
Is Orion's Attic likely the right company for you if your priority is A — generating the most money possible? Probably not.
For us to even consider taking on an in-person, on-site sale, we have to be confident we can generate $20,000 in sales in two days. We just don't want to be in the lower-end estate sale business. We do, however, partner with other companies on smaller sales conducted online — so we may still be able to help you with smaller sales.
Priority B — "I Want The Least Stress Possible": Liquidation And Cleanout Is Your Best Option (Pros and Cons)
If your most important priority is B, liquidating the contents of a home with no stress, then a home cleanout is your best option.
Is Orion's Attic right for you? Absolutely!
Our "one call solves it all" solution is the right fit for people who prefer to hire us to clear a home — taking on zero stress. We charge a labor fee, then we move mountains. We sell everything possible using a wide variety of means including working with auction houses, specialty dealers, buying items ourselves, consignment and more. You get the sales revenue.
Just like we stated above, you don't have to worry about great items selling for a buck. That's not going to happen.
Why it's in our own interests to sell as much as possible for you
It's in our own economic interest to make you as happy as possible with our work — so we turn houses upside down to find valuable items to sell. We're more likely than you are in most cases to find and recognize items of value. Clients frequently tell us they're amazed by how much sales revenue we generate for them. One client thought he had just a little gold in a massive collection of jewelry. We uncovered piles of fine jewelry and wrote a hefty check!
Broken toy worth what?
Another client thought we were nuts when we told her we could sell a broken toy for $200. She had insisted on throwing it away but we told her it was rare enough to bring good money. It did.
If we find a very valuable painting and know that a particular artist has sold for the most money in an auction house on the other side of the country or the globe, we'll get it there. The same goes for other big-ticket items. We don't just sell things one way; we get the right items to the right venues.
We haul away the trash.
We deliver all donations to charity and provide you with a detailed tax donation letter and receipt.
The average house takes us two or three work days to clear (some can be done in a day). A mansion full of treasures or a hoarder house packed to the rafters may take a few more days.
Let's dig into the numbers of why our estate liquidation and cleanout service makes economic and common sense.
On the surface, it may appear that cleanout services are expensive. But that's likely NOT the case when you run all the numbers.
A typical labor charge for the homes we clear is $4,000 to $7,000. Think of all the work that goes into sorting, packing and moving items and then making trips to auction houses, charities, etc.
On the other hand, let's postulate that the average sales price of a home in the greater DC/Maryland/Virginia area is $600,000 and that your house hits the high end of the average cost to clear — $7,000. Let's further state that you only get $1,000 back from what we sell for you (most houses generate more). So your net cost for making all of your stress go away in a heartbeat is $6,000.
Breaking down estate liquidation labor charge numbers even further
That's just 1 percent of the sales price of the home. Do you really want to go through endless aggravation for 1 percent? (That's usually the WORST CASE scenario. The cost often ends up at half of 1 percent or less.) And that's if the home is paid for. Most homes aren't.
If you're paying a monthly mortgage of even $3,000 a month, every month you waste trying to sell Hummels for $2 and delaying the sale of the house is money not entering your pockets. If you drag out the process for two months, you've already spent as much as you would have by hiring us to solve your problem — and you still haven't sold your house. We've had countless new clients call us after they've spent six months running yard sales, selling items online, taking items to a landfill one little carload at a time,  coordinating with a half dozen charities, and even running estate sales. Our question: Why?
We assure you that your Realtor doesn't want you to piddle around nickel-and-diming the contents of the home, especially during key buying seasons.
Do It Yourself vs. Hire Orion's Attic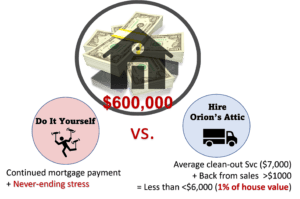 If you get half the labor charge back from what we sell for you, the numbers made cleanouts even more valuable. And if we generate more in sales than the labor cost, that really means we've paid you to let us clean out your home!
Consider also the added value we provide by uncovering items of great sentimental that families forgot or didn't know existed.
Keep in mind that if you use junk companies for this project, they only donate and trash items (and sometimes recycle); they don't sell anything for you. And even if you could find a lower-cost resource to try to provide our full array of services, that company isn't going to have the same expertise we do at recognizing items of value and having so many ways to sell them.
Priority C — "I Want to Give Second Lives To As Much Stuff As Possible": Liquidation and Cleanout Is Absolutely Your Best Option (Pros and Cons)
If your most important priority is C, sparing as much as possible from a landfill, is our home cleanout service the best option?
Is Orion's Attic right for you? Beyond a shadow of a doubt!
There's simply not a company around that goes to the great lengths we do to rescue objects. No one who gives more of them second lives, and keeps them out of landfills.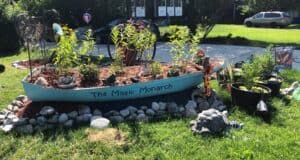 Our land and conservation ethics — call it a junk ethic, perhaps — are at the heart of everything we do. A lot of the clients who hire us actually tell us that is the No. 1 reason they're doing so.
We work hard, and creatively, to give second lives to all kinds of objects.
We of course do the basics like recycling scrap metal and other items in a home. But we also serve as the hub leading to second lives for all kinds of things. Let me share a few examples:
All About The Butterflies: We found a beat-up old fiberglass rowboat that was not seaworthy. It was beaten to death, actually. We brought the boat back to our own house, cut out the bottom, and placed it on top of a mound of dirt. Then we filled it with milkweed, and upcycled the boat into a Monarch butterfly garden!
Free Yard Sale: One house was filled with a great many things that couldn't easily be donated. We organized a three-day, everything-free yard sale while we worked on clearing out the house. We called local churches and invited people to come. We advertised on social media. We got the local neighborhood group to spread the word. We were able to give away the equivalent of three large truckloads of household items. They ranged from couches to cleaning products. We took towels and sheets to our local animal shelter, as it's always in need of them.
Priority D — "I Want To Sell In Bulk To Only One Company": Estate Buyout (Pros and Cons)
If your most important priority is D, selling in bulk to one company, a buyout could be right for you. This can work if you have a lot of individually valuable items or a combination equalling a high value. Like a humongous collection of high-end vintage toys. Without high value, though, there's no incentive for dealers to make offers.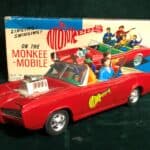 We know we're going to end up donating a lot of the stuff, especially furniture, which is very expensive to move. A lot of it will sell for next to nothing, and we'll spend massive time selling the rest.
You must also accept that you have to be willing to sell at a massive discount rate if you're hoping someone is going to take everything away.
Is Orion's Attic right for you? In rare cases, yes. In most cases, no.
It simply costs too much in both labor and time to take everything away. We have to sense we can sell the best quickly for enough money to recover a lot of our expenses.
Priority E — "I Want To Sell High-Value Individual Items-Collections" Limited Buyouts (Pros and Cons)
If your priority is E, selling only your best stuff …
Is Orion's Attic right for you? If you have enough value in enough high-demand treasures, yes: It depends on the Score CARD! 
Every time we have to make a decision on whether to buy something, we pull out our Junk Score CARD. That's our acronym for Condition, Appeal, Rarity and Demand. For items to have real value, they generally have to rank highly in all four of those categories.
Something can be as old as Moses but if it's one of a zillion, it's likely not worth much. An item can also be exceptionally rare. An antique book may be old. But it may have little value because it may take forever to find a buyer for it. And that's if one can even be found.
Some of the most in-demand collectibles?
What are some of the blue-chip stock collectibles today — some of the things we love the most?
We want all the vintage toys we can get our hands on.  Ditto for old lunch boxes, comic books, coin collections, large Swarovski crystal animal figurines. and old advertising pieces. We're looking for higher-dollar, in-demand collectibles of all kinds. See our what's hot and what's not list for the good and bad.
We even go back through items once we get them back to our office so we don't miss anything important. One of our favorite memories is the day we sold an Alfred Dunhill cigarette case and lighter from the 1920s. Bidders went nuts for it on eBay and it sold for WAY more than we could have dreamed. So we returned to the client's house and surprised her with a $2,000 bonus check!
Learn more about us, our services, and how to choose the right estate liquidation option:
See Our Services to view our other services including storage unit cleanouts/buyouts. Check out our work to help families dealing with hoarding, too. 
If you're still reading this, thank you! We stand ready to help you solve your estate liquidation and home cleanout needs. Contact us today!