Resources
Orion's Attic is proud to work with the best estate liquidation service providers in a wide range of fields. If you're looking for talent you can trust or solutions to a number of challenges, contact the good folks below and make sure that you tell them that we sent you their way! We have worked with and know all the companies and nonprofits we recommend here.
Charitable Donations
Furniture, Household Items, Clothes: A Wider Circle, Silver Spring MD: Orion's Attic is a huge fan and frequent supporter of this great nonprofit, dedicated to eradicating poverty one household at a time. Accepts donations of wide range of items. Provides pickup service to many locations.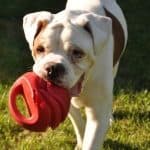 Pet Supplies: House With A Heart Senior Pet Sanctuary, Gaithersburg MD: Maintains a wish list on its Web site. Please also consider financial contributions.
Decluttering
Mindful Decluttering, Pam Holland: Looking to begin the downsizing process or overwhelmed by the emotions associated with items given to you by loved ones that are cluttering your home? Pam is a professional organizer and empathetic strategist who can help. We often work in tandem with Pam and her team.
Jewelers
Paradigm Experts, Steve Gouterman: Fine Jewelry, Gold, Silver, Coins. Private jewelers who visit your home to assess, buy and sell. The expertise behind Paradigm Experts rests with its GIA-trained experts who have more than 40 years of gemological experience.
Moving and Relocation Services
Orion's Attic sometimes partners with a local company to provide moving services across Virginia/Washington D.C./Maryland and sometimes beyond. Contact us if you're interested in our moving services.
Photo Scanning
Virtual Computer Services, Kim Lazernik: Turn those boxes of photos into images you never have to worry about losing.
Realtors
All of the Realtors on this list are people we would trust with our own home!
Maryland
Virginia
eXp Realty, Linda and Jamie Wheeler: Headquarters in Falls Church VA
Retirement Communities
Ashby Ponds by Erickson Living Home, Ashburn VA – ask for Elizabeth McCumiskey: Ashby Ponds is so beautiful and so much fun that it will put pep in the step of any senior looking for the right place to spend the golden years.
Watch and Antique Clock Repair, Sales
The Watch Pocket Jewelers, Silver Spring MD, Matt Stohlman: There's nothing Matt can't fix!