Resources
Orion's Attic is proud to work with the best estate liquidation, downsizing, moving, realty and countless other service providers in a wide range of fields. If you're looking for talent you can trust or solutions to a number of challenges, contact the good folks below and make sure that you tell them that we sent you their way! We have worked with and know all the companies and nonprofits we recommend here.
Charitable Donations
Furniture, Household Items, Clothes: A Wider Circle, Silver Spring MD: Orion's Attic is a huge fan and frequent supporter of this great nonprofit, dedicated to eradicating poverty one household at a time. Accepts donations of wide range of items. Provides pickup service to many locations.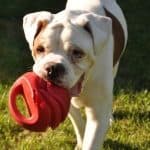 Pet Supplies: House With A Heart Senior Pet Sanctuary, Gaithersburg MD: Maintains a wish list on its Web site. Please also consider financial contributions.
Appraisers

Fine Art: While we at Orion's Attic provide general appraisal services for clients needing entire home contents or special collections appraised, we also work on projects with and refer specialists in a variety of fields. The best fine art and decorative arts appraiser in the business is Sarah Reeder of Artifactual History Appraisal. The clients we send her way are thrilled with the knowledge they've gained enabling them to make critical decisions.
Jewelers
Paradigm Experts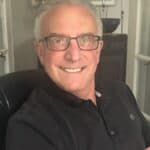 , Steve Gouterman: Fine Jewelry, Gold, Silver, Coins. Private jewelers who visit your home to assess, buy and sell. The expertise behind Paradigm Experts rests with its GIA-trained experts who have more than 40 years of gemological experience. No piece of jewelry is too expensive for Paradigm to buy or sell. Great resource for high-end pieces. Steve and co-owner Sherri Gouterman are also the two nicest, most trustworthy people you'll ever meet in the business.
Military Antiques
Mid-Atlantic Military Antiques

and owner Tim Frank is our only go-to dealer for selling a wide variety of highly prized military antiques. He handles everything including officers' pistols, medals, insignia, uniforms, service academy memorabilia and more. Tim's knowledge and honesty make him the only person we put on our list for military antiques.
Moving Companies

We handle some moves ourselves, so contact us first with your moving needs. If we're not the right fit, Orion's Attic works with a number of moving companies in the Virginia/Washington D.C./Maryland. Our favorite? Contact our friend Phil Philbin at JK Moving Services, and be sure to tell him that we sent you. Countless clients of ours have raved about their local, national and international moves. They also provide full packing services and specialty services including the moving of high-value objects like oil on canvas paintings.
Preservation of Family Documents and Photos

Terri Blanchette of TimeSorters specializes in preserving full array of priceless family mementos including documents, photos, gowns, quilts and more. You know you're in good hands when the person preserving your family history is a highly trained and skilled historian.
Professional Organizers
The field of professional organizing can cover a wide variety of services, everything from helping students with learning difficulties better manage their time to helping people turn chaotic rooms of their homes into something sleek and satisfying. We know a fabulous roster of organizers in the National Association of Professional Organizers Metro Washington D.C. Chapter. If you need help selecting one, call us and we'll help you figure out who is best for you.
Realtors
All of the Realtors on this list are people we would trust with our own home!
Maryland
Carolyn Sappenfield of Carolyn Homes works with buyers, sellers and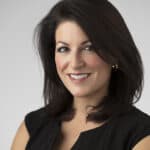 investors. We've teamed up with her firm on numerous projects that enabled people to sell their homes and all the great stuff in it. The thing our clients tell us most often about working with her and her team? They take the stress out of one of the most anxiety-producing tasks there is — buying or selling a home. Carolyn Homes serves the greater Montgomery County/Washington D.C. area.
Virginia
eXp Realty, Linda and Jamie Wheeler: Headquarters in Falls Church VA
Watch and Antique Clock Repair, Sales
The Watch Pocket Jewelers, Silver Spring MD, Matt Stohlman: There's nothing Matt can't fix!
Funeral Services
Inremember is unique funeral event planning and production company that helps families and friends create personalized live, hybrid, or virtual tributes and memorials that can happen anywhere and anytime. Inremember occupies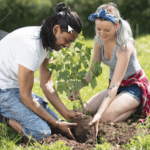 a space between religious houses of worship and funeral homes best described as a 'third place' that, for many, never knew existed.
Let Your Love Grow is an all natural and organic mixture that allow both human and pet cremated ashes to live again. When we scatter in the woods, or bury our loved one's cremation ashes for a living memorial (tree or planting), we do so with the belief that they will nurture the earth just as they nurtured our spirits.