First Dibs: Your advanced look at sparkling jewelry, crazy gumball machine, funky lamp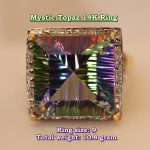 You've been asking for it and now we're giving it a shot: Here's your chance to see and buy some great new finds before we put them on sale to the general public. We're offering a special discount, too! All you have to do is join our e-newsletter list, which you can do from our Orion's Attic Web site, or Follow us on Facebook.
We just got in some gorgeous vintage gold, silver and costume jewelry, two gumball machines including one with a rotary phone attached to it and a few other nifty pieces.
We are giving our loyal e-newsletter subscribers and Facebook followers a 48-hour head start on perusing and purchasing these items. We are placing all of these pieces on a special Facebook photo album. Click here to view. You will see many close-up photos of each item, along with size, weight, pricing and shipping information in the caption of the FIRST photo of each item. All you have to do to claim it first is state in that first photo of the piece that you want. We'll contact you from Facebook to arrange payment and shipping.
As an added bonus, we'll even give you a 7-percent discount on all items and waive the 3-percent credit card fee — so you're saving 10 percent in total! We'll also throw in free shipping on jewelry.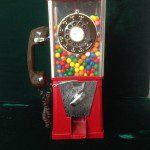 This offer runs for 48 hours, starting at 10:30 a.m. on Wednesday October 22 and lasting until Friday Oct. 24 at 10:30 a.m. After that, we will take any remaining items to the general public.
We'll try to find more opportunities to provide you with advanced looks at some of the great stuff we find. Hope you like this first batch!