Daughter appreciates McLean estate sale service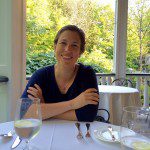 Ann Reavey
Testimonial from Ann Reavey.  Orion's Attic conducted an estate sale for her father in August 2014. We sold almost all of the contents of the home, consigned a few high-end pieces remaining from the sale, transported a number of other items to charity and left the house broom clean.
Fantastic!  Thank you so much!
I can't tell you how pleased I have been with working with you and your crew. This process has been difficult logistically and emotionally, thank you for making it much easier for me on both fronts. Please know that I will enthusiastically recommend you to others!