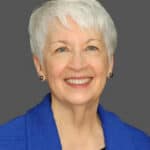 Testimonial from Susan Kousek, certified professional organizer and owner of Balanced Spaces. She is also a member of the Washington D.C./Maryland/Virginia chapter of National Association of Professional Organizers. She brought in Orion's Attic to liquidate a closet full of fine and costume jewelry a client of hers inherited upon the passing of his wife. We teamed up with a partner company, sorted a humongous jewelry collection and purchased/consigned the jewelry — providing Kousek's client with a check for a greater amount than he expected and clearing out a large walk-in closet in the process. Kousek posted the following on a NAPO website.
May 2, 2021
Today was my first experience referring a client to Orion's Attic. Owners Chris Lancette and Won-ok Kim arrived at the appointment and then called in Steve Gouterman at Paradigm Experts. All I can say is "Wow!"
They were here for hours and they worked hard – working on a huge jewelry collection my client wanted to liquidate. They set up a little assembly line and separated the fine jewelry, which Steve bought, from the costume jewelry that Orion's Attic took on consignment. They also separated the silverplate flatware and tea service items from the sterling silver pieces and bought those.
My client was happy with the check he received and especially pleased with how easy it was. It reduced a lot of the stress he was feeling as he's preparing to downsize. Chris and Won-ok also took a few large items to auction which my client really appreciated.
Chris and a few of our other business partners did a presentation for the chapter last year which I attended (it was not recorded; maybe they'll agree to do another), and I knew other chapter members had used his services, so I felt comfortable recommending him to my client. I highly recommend both Orion's Attic and Paradigm Experts!