Great antiques abound at Great Falls VA estate sale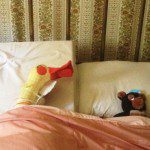 Be sure to get some rest so you have plenty of energy to peruse three floors of our Sept. 20-21 estate sale in a gorgeous old Great Falls, Virginia home. It is packed with great antiques from America and art from around the world. It's also loaded with all kinds of gold and sterling silver including gorgeous silver flatware and tea/coffee sets, piles of great jewelry, neat old trunks including a pair that belonged to a member of the U.S. House of Representatives, Apollo 15 crew autographs, blue Wedgwood china set, child's saddle, 1950s school pull-down maps, collection of U.S. and world flags, pool table, doll house stuffed with fantastic furniture, a music room, vintage and antique tea and chocolate shipping crates, tons of furniture for humans, and so much more.
The sale runs from 9 a.m. to 4 p.m. each day. Numbers handed out to early arrivers. Stay tuned here for more details this week. We'll add the address here on Friday.
Find nearly 500 photos and counting on our Great Falls estate sale photo album on Facebook. Look for more details here later in the week, too.