Client says Orion's Attic solved stress with estate liquidation service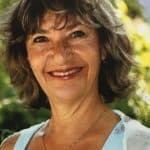 Testimonial from Naomi Judith, executor for a family home in Silver Spring, Maryland. Orion's Attic provided a full estate liquidation service and home cleanout. We sold three British vintage cars and related vintage auto parts filling a garage and shed, sold the home's quality collectibles and other items, donated furniture to needy families and cleaned out the house.
Aug. 1, 2018
To anyone considering using Orion's Attic for estate liquidation and home clean-out services:
My realtor recommended that I turn to Orion's Attic to handle my very complicated estate liquidation and home cleanout project for a family home in Silver Spring, Maryland. Even though I used to be a realtor myself, this project was daunting. I needed a company to tackle a number of tasks with a very high degree of difficulty, starting with the fact that the garage contained three classic 1950s British cars that were not in running condition and a shed full for random car parts. The home also contained some vintage collectibles that needed to be sold, a lot of items that needed to be donated, and some that needed to be recycled and trashed. The immense stress I felt began to dissipate the moment co-owners Christopher Lancette and Won-ok and their team took on the project. They ultimately managed to find buyers for the cars, including arranging for them to be shipped to two classic car collectors in England and one in Florida. They also found buyers for the surplus of old car parts. They bought the collectibles in the home, found buyers for vintage electronics and other items, donated furniture that found new homes and removed heaps of trash from the house. They even found religious objects in the house and made the effort to give those to the right people at a synagogue to handle. I had to oversee the project from long distance but Orion's Attic kept me informed at every step of the journey through highly detailed emails, calls and photos. The herculean task they pulled off enabled me to get the house on the market. I am thrilled with what Orion's Attic accomplished for me and I would recommend the company to anyone in need of a great estate liquidation company.