Saving Money at Estate Sales Tip 8: Negotiate Fairly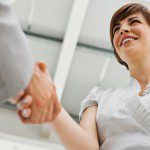 There are a lot of simple ways to save money at Orion's Attic estate sales. We've compiled our favorite eight tips and share them with you here, one at a time. We'll publish the list as a whole when we're done so you can pin these reminders to your fridge and save some bucks the next time you join us at an estate sale in Northern Virginia, Maryland or Washington D.C. Here's Tip No. 8.
8. Negotiate fairly and professionally, recognizing our point of view. Buyers often forget that a successful negotiation has to benefit both parties. Many shoppers also fail to recognize that Orion's Attic has an obligation to the clients who hire us: We have to generate the fairest possible return on the contents of their home while also doing our best to get it cleared.
When you demonstrate that understanding, you're making it clear to us that we should take you seriously and try to work with you. If your first offer on a $1,000 item is $100, the conversation is over. Conversely, you might try something like this: "I know that $1,000 item over there is lovely and that it probably won't make it to the second day of the sale when you do bigger discounts, but would your client be happy if it sold on the first day for $600?" That garners our respect and gives us room to negotiate, a chance to find a number that works for both parties. It's also important that you
understand the demand for different kinds of things. We're not going to listen very closely if you're trying to buy gold for less than we could scrap it for. On the other hand, your interest in a piece that is harder to sell might land you a great deal.
A shopper at our last estate sale held in Potomac, Maryland, used Tip No. 8 perfectly just the other week. She loved an antique bureau that we had priced at fair market value. She told us that she realizes the piece is absurdly heavy but that if we could get it out of the house and into the driveway, she would be willing to buy it a price that was much lower than our asking price. I knew that if the piece didn't sell, we would have to move it twice — first getting that heavy beast on to our truck and then moving it to one of the retail stores where we sell antiques and collectibles. We shook hands on the deal and she drove away with an incredible bargain. I walked away knowing her purchase had spared me a double hernia.