Saving Money at Estate Sales Tip 5: Seek final-day discounts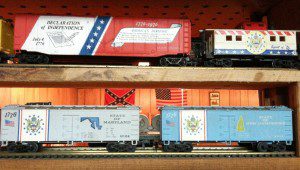 There are a lot of simple ways to save money at Orion's Attic estate sales. We have compiled our favorite eight tips and share them with you here, one at a time. We'll publish the list as a whole when we're done so you can pin these reminders to your fridge and save some bucks the next time you join us at an estate sale in Northern Virginia, Maryland or Washington D.C. Here's Tip No. 5.
5. Take advantage of final-day discounts. Most estate sale companies offer discounts on the final days of a sale. That means Sunday for us as our sales always run on Saturdays and Sundays. Sundays are when we transition from regular haggling to offering some spectacular deals. How deeply we can slash prices depends on a given client's objectives but we never sign clients who don't give us freedom to do what we think is best to clear the home.
Here's the decision Orion's Attic faces on Sundays: Do we let an item go for absurdly cheap so that we can get closer to emptying the home and put quick money in a client's pockets, or do we hold on to that item – meaning that we're going to have to pack it, load it on our truck and take it to one of our retail stores or another sale? The latter involves costs and headaches for us, which means we often opt to accept a low offer on Sunday. Moreover, the bigger and heavier it is, the cheaper we're willing to go. Same goes for items that are enormously time consuming to pack or that will take an exceptional amount of work to sell. Sometimes we go so low it feels like a punch in the gut when we sell something but we know that our client's bigger objective is to clear the house so it can be sold. The value of the home is usually significantly greater than that of its contents.
One gentleman who understood Tip 5 perfectly came to our Glenn Dale, Maryland, "Fun House" estate sale. The aspiring model train collector wanted to buy a huge number of trains from the enormous train collection in the home but the price was out of his range on Saturday. He came back Sunday and we made him a sensational offer on the entire collection, which still filled a bedroom even on the second day.
He bought the room!
Sign up for our e-newsletter today to find out about our future estate sales, special events and offers. Look for the "Subscribe" option on the top of our home page.