Orion's Attic eBay store booming with wide range of collectibles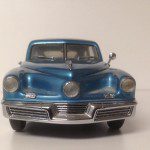 Our eBay store is getting bigger by the day with new listings posted almost every day. Visit our eBay store to shop for a tremendous range of antiques, collectibles, jewelry and more from the comfort of your home or phone. We don't even know what we may list next because we run into such a fascinating variety of objects all the time. On any given day, we might run into a Teddy The Tugboat Art Glass collection, vintage to antique toys, antique photo albums, fine and costume jewelry including gold and sterling silver, great old books, records, gadgets, dolls, sports memorabilia, historic items, autographs, art, china, music boxes, grandma's kitchen implements, Americana, decorative glass, oddities and more. Be sure to stop by our eBay shop in a frequent basis!
Do you have great stuff to sell? Whether you need a full estate sale, estate liquidation or consignment service, Orion's Attic is here to help. Contact us today! You can also learn more about us at OrionsAttic.com.