Upscale Yard Sale offers great deals to raise money for Pyramid Atlantic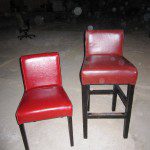 Orion's Attic is proud to host the second annual Upscale Yard Sale to raise money for the nonprofit organization Pyramid Atlantic in Silver Spring, Maryland on Saturday Oct. 13 from 9 a.m. to 5 p.m. The sale at Pyramid Atlantic (8230 Georgia Avenue) will feature a wide range of items that include coins, modern and antique furniture, vintage toys, high-end and wall art, china, pottery, stemware, records, two stereos, a few still-in-the-box electronics, home decor, costume jewelry and more.
Orion's Attic generated $3,100 for Pyramid Atlantic during last year's sale and expects to top that number this year. The money supports a great contemporary arts center dedicated to the creation and appreciation of hand papermaking, printmaking, digital arts, and the art of the book.
"We provide artists with a safe supportive community and studio space in which to create and hone their craft," Pyramid Atlantic Executive Director Jose Dominguez says. "We inspire young people and adults through arts education on-site in our studios and offsite at schools and libraries and bringing people together through art events that promote quality of life, positive regional and community image, as well as economic opportunities for local restaurants and cafes in Downtown Silver Spring. "Pyramid has quietly become one of the cornerstones of the visual arts community. It has developed artists whose works now grace the walls of museums and galleries and teachers whose words fill classrooms and studios at universities and art centers around the world.  Pyramid Atlantic has built award winning education programs that have served youth and adults throughout Maryland, DC, and Virginia and kept arts education at the forefront of school and community leaders' consciousness."
Working with nonprofits such as Pyramid Atlantic is at the heart of what we do in the Attic. We seek not just to make a living but to make a difference.
Highlights of this Saturday's sale abound but two of our favorite attraction are: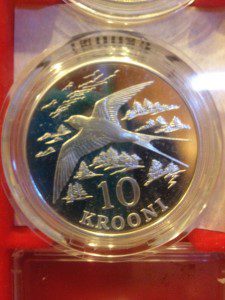 A great collection of approximately 115 coins from around the world. Many of them are silver, one is gold and they're all great pieces of history. The retail value of the collection exceeds $2,500.
Some 75 leather bar stools and lounge chairs along with about 20 cocktail tables and a few bar lounge benches. The bar stools are a medium brown color while the lounge chairs are a vibrant red. You can also take home two kinds of cocktail tables to go along with your new chairs.
The list of items going up for sale is growing by the hour and there is still time to contribute to the sale. Drop me a line at info@orionsattic.com if you're interested in donating high quality antiques, collectibles, art, jewelry or other vintage items. All donors will receive a tax receipt from Pyramid Atlantic.
View photographs of items up for sale on the Orion's Attic Facebook page, pass the word through your social media and personal networks and come find some great deals on Saturday!
P.S. Did you receive our last e-newsletter? Click here to read it now and to subscribe.