Our Services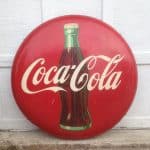 Orion's Attic provides a wide array of services to help you solve almost any need relating to your estate liquidation, downsizing or home clean-out in the greater Maryland, Washington D.C., Virginia area and beyond.
You name it, we handle it. Contact us today for a free initial consultation. E-mail  Christopher Lancette or call him at (202) 731-9447. Many of our clients require a combination of services so we're happy to tailor the right one for your needs. Be sure to check out some of the testimonials we've received from people just like you, too.
Our menu of services:
Estate Liquidation/Clean-outs
By far our most popular service today, our "one call solves it all solution" gets your home and outbuildings broom clean — fast! We come in and remove everything you want gone. We sell the good stuff for you through a variety of resources at our fingertips. We transport all of your charitable donations to the appropriate charities and provide you with the tax receipts. We haul away all of your trash. It's that simple. We make your stress and headaches go away in as little as one day of work and rarely more than a few days on the job.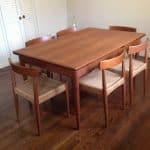 We also happen to be unapologetic workaholics so we can get to your job and get it done! No project is too massive for us. Many of the jobs we take on are properties that are absolutely packed.
Our skill at finding salvageable items that can be sold can often produce a pretty penny and make your experience profitable. In homes filled with more clutter than gold, our combination of finding items to sell and collecting items to donate often significantly off-set the cost for clearing the home. (Remember, the greatest value of almost every home is the value of the home itself, not the contents. Never let a dime hold up a dollar.) We go to extraordinary lengths to rescue items that can be re-purposed or re-used to avoid filling landfills. Our conservation ethic is strong!
We can even help you clear out your storage units, too.
Buy-Outs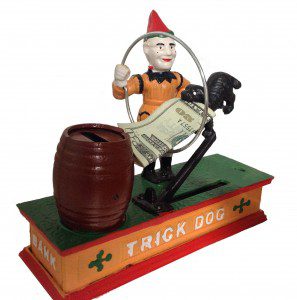 Sometimes a home's contents are so great that we can make an offer to buy it all in one fell swoop — emptying the house in the process. People also call us when they're ready to part with just some of their treasures. Got a particular collection of items you would like to sell quickly? We always love to find out what you'd like to sell. From genuine autographs to Zippo lighters, we can handle it all. We love buying in bulk, too – whether it's a wide variety of different items or an extensive number of items in a collection. On single purchases, we have bought collections including albums full of presidential autographs, wheelbarrows of costume jewelry, 7,000 records, 150 dolls, 110 Jim Beam Whiskey decanters, 400 vintage toys, 200 elephant figurines, mountains of books, 200 military items, 50 pieces of carnival glass and much more.
Estate Sales
We do all the work – researching and pricing your treasures, staging your home for the event and conducting the sale itself. You simply return home and pick up your cash. In short, we pay you to clean out your house for you!
Our recent sales have generated from $5,000 to $45,000 and included antiques, art, modern furniture, collectibles, jewelry, coins, gold, silver, automobiles, memorabilia, vintage toys, household items and more.
There are a lot of great reasons to hire us for your estate sale and you will see the Orion's Attic difference in a lot of ways. We conduct high-energy, wildly popular sales that draw huge crowds of enthusiastic buyers. We price all items competitively to motivate shoppers. We staff events with a large labor force that removes heavy or bulky items and carries them to buyers' vehicles. Shoppers are much more likely to buy those items when they see that we have the muscle to move them.
Consignment
We work with a limited number of clients on consignment.
Consignment works well in some circumstances. You may have high-value items like fine art, antiques, coins, gold and silver, and other pieces that make more sense for you to have us sell on commission than to buy. You may also have a large number of items that are hard to put a price on to buy, leading to consignment options. The first consignment project we ever tackled happened to be an antique mall that went out of business. We've sold more than 20 truckloads of its merchandise over the past three years. We recently ran across an exceptional and large collection of U.S. patent date items from the late 1800s and early 1900s that was difficult to value and accepted that on consignment. Another client had a storage unit full of African and Middle Eastern art, furniture and textile pieces she had collected that lent itself to consignment. Consignment fees vary based on value of items, degree of difficulty removing and selling, etc.
We provide all of our services to cities including but not limited to:
Maryland – Annapolis, Aspen Hill, Baltimore, Beltsville, Bethesda, Bladensburg, Bowie, Chevy Chase, College Park, Columbia, Ellicott City, Fort Washington, Gaithersburg, Germantown, Glen Burnie, Greenbelt, Hyattsville, Landover, Lanham, Laurel, Olney, Potomac, Rockville, Silver Spring, Takoma Park, Wheaton, White Oak
Northern Virginia — Alexandria, Annandale, Arlington, Belle Haven, Centerville, Chantilly, Crystal City, Fairfax, Falls Church, Gainesville, Great Falls, Herndon, McLean, Mt. Vernon, Reston, Seven Corners, Sterling, Springfield, Tysons Corner, Vienna, Warrenton
Washington, D.C. – All areas