Our Services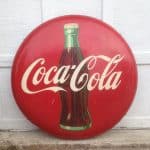 Orion's Attic provides a wide array of services to help you solve almost any need relating to your estate liquidation, estate buyouts, downsizing or home clean-out in the greater Maryland, Washington D.C., Virginia area and sometimes beyond. We also provide a full range of appraisal services.
You name it, we handle it. Contact us today for a free initial consultation. E-mail  Christopher Lancette or call him at (202) 731-9447. Many of our clients require a combination of services so we're happy to tailor the right one for your needs. Be sure to check out some of the testimonials we've received from people just like you, too.
Details on our full menu of services follows below this list. We offer: Appraisals; Estate Liquidation/Cleanouts; Estate Buyouts; Buyouts of Antiques, Collectibles, Jewelry and More; Consignment; Hoarder House/Hoarding Clean-outs; Storage Unit Clean-outs; Professional Organizer Service; Estate Sales;
Appraisal Services
Looking for a formal appraisal for insurance, court, estate planning or other purposes? We provide extensive appraisal services including but not limited to full estates, special collections and other items.  We appraise and provide detailed written reports on everything including antiques, modern furniture, art, collectibles, decorative arts, general household items, jewelry, coins, vintage automobiles, military antiques, rare books, sports memorabilia and more. If you're just curious about what your treasures are worth and want a verbal appraisal delivered to you in person instead of a formal report, we can provide that appraisal service, too.
Estate Liquidation/Clean-outs
Our most popular service today by far is our "one call solves it all solution" that gets your home and outbuildings broom clean — fast! Whether you need to liquidate a high-end mansion or a more traditional home, we can
liquidate your estate quickly. We come in and remove everything you want gone. We sell the good stuff for you through a variety of resources at our fingertips. We transport all of your charitable donations to the appropriate charities and provide you with the tax receipts. We haul away all of your trash. It's that simple. We make your stress and headaches go away in as little as one day of work and rarely more than a few days on the job.
We also happen to be unapologetic workaholics so we can get to your job and get it done! No project is too massive for us. (We also work on hoarder houses — see below.) Many of the jobs we take on are properties that are absolutely packed with all kinds of antiques, collectibles, art, jewelry, classic and vintage cars, sports memorabilia, records and CDs, vintage toys and so much more.
We go to extraordinary lengths to rescue items that can be re-purposed or re-used to avoid filling landfills. Our conservation ethic is strong!
We can even help you clear out your storage units, too.
Estate Buy-Outs/Buy-outs of Antiques, Collectibles, Jewelry and More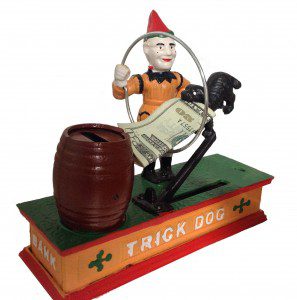 Sometimes a home's contents are so great that we can make an offer to buy it all in one fell swoop — emptying the house in the process. People also call us when they're ready to part with just some of their treasures. Got a home that's perfect for an estate buyout or a particular collection of items you would like to sell quickly? We always love to find out what you'd like to sell. From autographs to Zippo lighters, we can handle it all. We love buying in bulk, too – whether it's a wide variety of different items or an extensive number of items in a collection.
Storage Unit Buyouts/Storage Unit Cleanouts
People get trapped in storage unit rental fees every day. It's so easy to get into a storage unit, so hard to get out. Don't let yourself become the next storage unit sucker. If you already have a storage unit, there's a good chance you have already paid far more in rent than the value of the contents it holds. We can help you with our storage unit buyout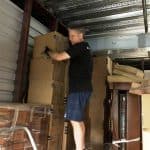 services and our storage unit clean-out services. If your unit is full of just great stuff, we can make you a cash offer and take it all away. If your unit is full of a mix of great stuff, donations and trash, we can provide a clean-out service that gets your unit empty quickly and enables you to stop paying monthly storage unit fees. The value of the items we can buy from you, or sell for you, often helps significantly off-set the cost of our labor. We can also help you sort and view everything in your unit so that you can decide what you want to keep and what you want to let go.
Consignment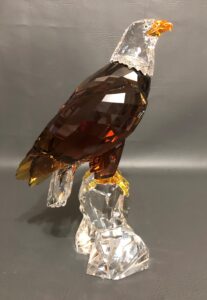 We work with a limited number of clients on consignment.
Consignment works well in some circumstances. You may have high-value or large-volume collections of fine art, advertising, antiques, coins, gold and silver, fountain pens, vintage cars, vintage toys, and other things that make more sense for you to have us sell on commission than to buy.  Consignment fees vary based on value of items, degree of difficulty removing and selling, etc.
Hoarder House/Hoarding Cleanouts
Hoarding is a difficult situation for a lot of families to talk about, whether a living member of the family suffers from compulsive hoarding or family members have inherited an estate afflicted by hoarding. Many people who call us often tell us they're embarrassed and don't know where to turn for help in liquidating and/or cleaning out a hoarder home.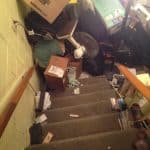 Orion's Attic is definitely the company to tackle hoarder houses as we have taken 25,000 pounds of trash and stress away from clients on big jobs. (Trust us when we say there's nothing we haven't seen.)
Our multi-faceted approach starts with our skill at finding salvageable items that can be sold can often produce a pretty penny. Hidden value lurks in many hoarder houses — value that companies who only provide junk removal services have no ability to recognize or sell. Our ability to rescue and sell items in these kinds of houses can often help offset the cost of the rest of the cleanout.
We also excel at uncovering items that can be donated or otherwise given a second life, providing our clients with tax donation receipts that can also help offset the cost. (Remember, the greatest value of almost every home is the value of the home itself, not the contents. Never let home cleanout costs delay or prevent you from selling a house.)
We also haul away all the trash by the time we're done.
We have even worked on some projects in which families were prepared to pay significant labor costs but instead ended up actually making money by the time we uncovered and sold all the hidden treasures.
Professional Organizer Service
We provide a lot of basic professional organizer services ourselves. These include working with clients to make decisions on what they want to keep and what they want to part with as they begin the downsizing process, de-cluttering houses, individual rooms, garages, etc., shredding paper/sensitive documents and many other tasks. We also work with a number of full-time professional organizers we can refer to handle tasks ranging from determining what makes sense and what will fit at a new home, transitioning to a new home including moving all utility and other service accounts, setting up a new home, and more. We're always happy to put you in touch with the right people for your needs.
Estate Sales
We do all the work – researching and pricing your treasures, staging your home for the event and conducting the sale itself. You simply return home and pick up your cash. In short, we pay you to clean out your house for you!
Our sales have generated from $5,000 to $45,000 and included antiques, art, modern furniture, collectibles, jewelry, coins, gold, silver, automobiles, memorabilia, vintage toys, household items and more. There are a lot of great reasons to hire us for your estate sale and you will see the Orion's Attic difference in a lot of ways. We conduct high-energy, wildly popular sales that draw huge crowds of enthusiastic buyers. We price all items competitively to motivate shoppers. We staff events with a large labor force that removes heavy or bulky items and carries them to buyers' vehicles. Shoppers are much more likely to buy those items when they see that we have the muscle to move them.
We provide all of our services to cities including but not limited to:
Maryland – Annapolis, Aspen Hill, Baltimore, Beltsville, Bethesda, Bladensburg, Bowie, Chevy Chase, College Park, Columbia, Ellicott City, Fort Washington, Gaithersburg, Germantown, Glen Burnie, Greenbelt, Hyattsville, Landover, Lanham, Laurel, Olney, Potomac, Rockville, Silver Spring, Takoma Park, Wheaton, White Oak
Northern Virginia — Alexandria, Annandale, Arlington, Belle Haven, Centerville, Chantilly, Crystal City, Fairfax, Falls Church, Gainesville, Great Falls, Herndon, McLean, Mt. Vernon, Reston, Seven Corners, Sterling, Springfield, Tysons Corner, Vienna, Warrenton
Washington, D.C. – All areas