Bowie farm house produces crop of tools, furniture, classic cars and collectibles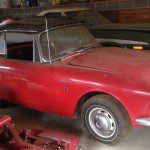 Make plans now to attend one gigantic estate sale on April 26-27, 2014 from 9 a.m. to 4 p.m. in Bowie, Maryland. This estate sale features a house and a barn that are packed with tools, furniture, classic cars and collectibles. (The address of the sale is 2609 Enterprise Road, Bowie MD, 20721. No early birds allowed. Early arrivers will receive numbers for entry.) You can also find more details and updates on our Web site at www.orionsattic.com. Be sure to check out all the videos we're posting on our YouTube channel at www.youtube.com/OrionsAtticTV. For still photos, find more than 600 photos on our Facebook page.
Highlights of this sale include:
Classic Cars: Buy three hard-to-find cars — a 1963 Sunbeam Alpine, Series III (B92), 1958 Studebaker Silver Hawk (58G) and 1973 Ford Ranchero GT. These three are restoration projects as the cars do not run now. The sale also includes part of another Alpine along with a pair of a scrap metal or parts projects — a Ford dump truck and an old tractor. See all kinds of photos and lengthy details on each car on our Facebook photo album dedicated to the vehicles. There are also lots of auto parts for various vintage vehicles including Sunbeam and Ford.
Tools: You could start a business or stock a couple of garages with all the tools we have waiting for you. The house and barn include a fully loaded
precision machine shop with American-made high-end tools, tons of other tools and all kinds of auto parts. We've even got some antique horse carriage parts!  A partial list of the bounty you'll find includes: Bridgeport M-Head Milling Machine plus parts (Bridgeport J Head available), Collets, Chucks and End Mills (American and German), Boring Heads, Precision Gage Sets, Micrometers, Calipers, Parallels, Clamps, Indexing Head, Small Lathe Chucks for milling machine (no stand-alone lathe), Delta Vertical Band Saw, Peerless Power Hacksaw, Bench Grinder, Variable Speed Drill Press (tabletop), Block and Tackle with Trolley, Weldon Relieving Fixture and Sub Bases, Rotary Tables, Made in USA tools, Hand Tools, Power Tools, Industrial Drawers (many), Hamilton Drafting Desk, Bridgeport, Starrett, Albrecht, Wheldon, Wohlhaupter, Craftsman, Delta, Rockwell, Hardinge, Equipto, Hamilton, Hoke, Yard tools plus countless hammers, wrenches, screwdrivers, chainsaws, woodworking tools, tool chests and so, so much more. View 150 tools photos on our tools photo album on Facebook.
Antique and Vintage Cameras: Antique Kodak cameras (including Brownies), Voitlander (bellows) camera, movie and slide projectors, brass lenses, 1930's Surveyor K&E Transit in box, surveyor telescope, Polaroid
Cobalt Blue Glass: Peruse more than 100 pieces of blue glass in a room drenches in natural light including milk bottles, Carnival glass, cruets, goblets, plates, bowls, fruit jars, oil lamps and more.
Animal figurines: 150-plus elephant figurines plus elephant-themed jewelry, more than 100 frog figurines made of sterling, bronze, brass, glass, porcelain, celluloid, etc, flocks of birds, pods of dolphins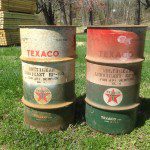 Advertising: Texaco lubricant barrels, U.S. Post Office lighted sign, John Wayne Coors Beer cardboard cutout, tin dual-sided Pepsi sign, Killians Irish Red plastic sign.
Funky miscellaneous stuff: Pair of vintage life-sized wood mannequins, stop light, Bumps in the Road sign, Airline guitar, napkin ring collection, pottery, a bit of architectural salvage including vintage garage doors and trophies, china, kitchenware, old clocks, stamps, old quilts
Dolls: Gone With The Wind Dolls including Scarlett, Rhett, Ashley and Mammy; composite dolls, Cabbage Patch Kids, Native American and international dolls, angels, bawdy woman, collectible porcelain dolls and more.
Jewelry and Vintage Women's Clothing: Tons of costume and vintage jewelry including some sterling silver and gold, necklaces, bracelets, pins, rings, earrings, chokers and more. We've also got buckets of jewelry with bird and gardening themes. We've got hats and some great pants, jackets, beaded dresses, headbands and vests.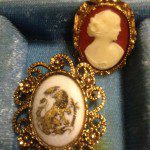 Furniture: A whole house of Mid Century furniture including dining table and chairs, china cabinet, buffets, servers, side tables, end tables, coffee tables, beds, dressers, night stands, rocking chairs, book shelves and patio furniture. Antique furniture includes a secretary, side table, chairs and more.
Vintage magazines and comic books: More than 100 Life magazines from the 1960s and 1970s with covers including Raquel Welch, Muhammad Ali, Jacqueline Kennedy, Richard Nixon, Joe Namath and others; 40-plus Look magazines; Popular Mechanics magazines from the 1970s; old Liberty magazines; Puck magazines; Mad magazines; comics including Betty, Cheryl Blossom, Dick Tracy, Yogi Bear, Yosemite Sam, Tweety and Sylvester, Star Wars, Hercules, Star Trek, Daffy Duck, The Jetsons, Chip 'n' Dale, Batman, Daniel Boone, Tom and Jerry, Life With Archie, Buster Crabbe, Flash Gordon, Popeye, Smokey Bear.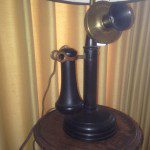 Lamps: Great assortment of lamps including pottery jug lamps, a telephone lamp that turns on when you lift up the receiver, figural lamps, oil lamps, banquet lamps, hanging lamps including a pool hall-themed lamp, Meissen-style lamp, lanterns, decorative lamps and scads of lamp shades.
Art: Large plaster sculptures, statues, oil on canvas and oil on board paintings, watercolors, several very cool framed NASA photos, inexpensive wall art.
China/Glass/Pottery: Stoneware, pottery, blue willow serving platter, dinnerware sets by Haviland and Mikasa, mid-century decorative glass, lead crystal stemware, colored glass, cruet collection
Who knows what else we'll find. We will post more info here as it becomes available.  Sign up for our e-newsletter, too, by visiting our Web site.
Want to see videos of some of the best parts of the house? Check these out. We'll add more soon: