Upscale Yard Sale on Sept. 9 to benefit Silver Spring cultural, artistic programing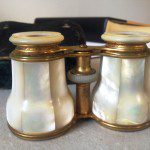 Orion's Attic is teaming up with the nonprofit Silver Spring Town Center inc., to conduct an Upscale Yard Sale fundraiser this Sunday Sept. 9 from noon to 7 p.m. on Veterans Plaza in downtown Silver Spring. (Address is 1 Veterans Plaza, Silver Spring.) Proceeds benefit the organization, which is dedicated to providing arts and entertainment programming in the Silver Spring Civic Building and on Veterans Plaza.
Highlights of this Sunday's sale include antiques (chairs, 1960s wooden school desk from Vermont, opera glasses, French doors), art (high-end lithographs, signed prints, old photos and wall art) carved walking sticks, china, ceramics, porcelain, collectibles, glass, historical memorabilia, home décor, furniture, jewelry, lamps, mirrors, rare books and magazines, stemware, pottery, tools, vintage toys and a whole lot more.
The sale will be hosted by Silver Spring's own Orion's Attic. View photographs of items up for sale at www.facebook.com/orionsattic.
The mission of Silver Spring Town Center, Inc. is to provide a vibrant, inclusive and engaging community gathering place that enriches the lives of residents of the Greater Silver Spring area. Embracing the racial and cultural diversity of the region, the organization seeks to educate, entertain, inspire and involve people while encouraging and supporting the building of a creative, compassionate and caring community.